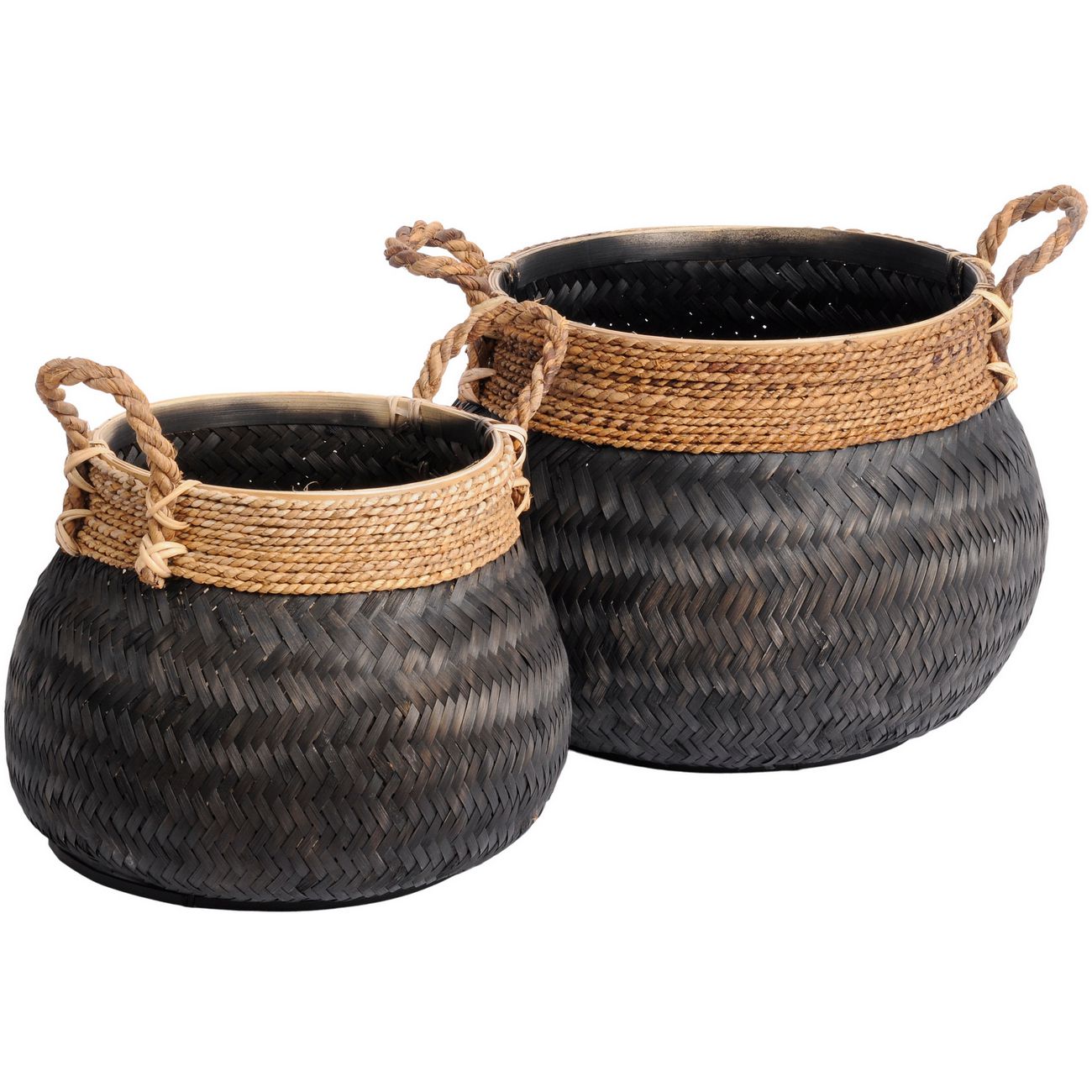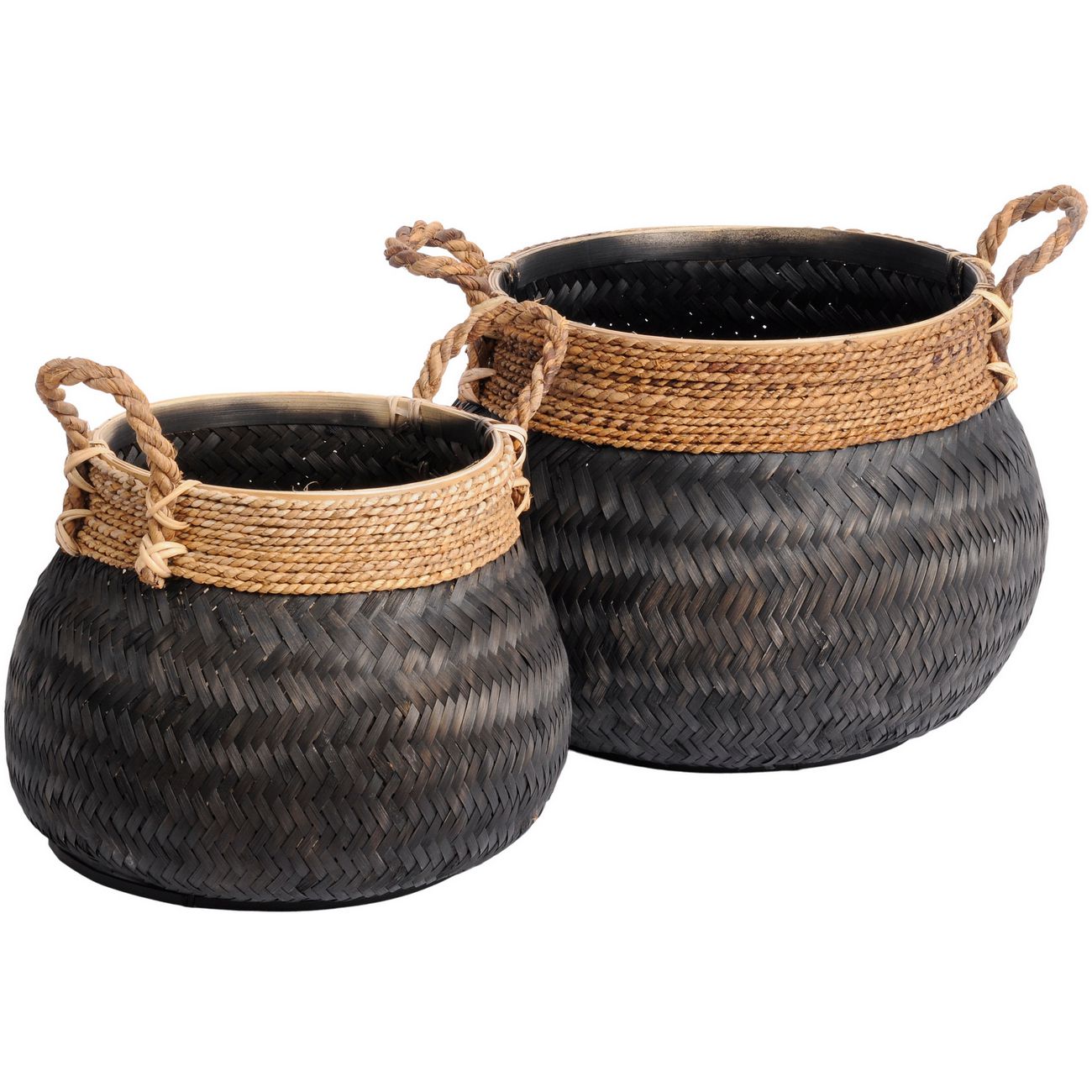 Matano Black Bamboo Basket 46x35cm
Out of stock
Available on backorder
Expected by: 13-15 weeks
Part of the Botanical theme
Dimensions:
46 x 46 x 35 ( WxDxH cm )
A stunning example of artisan craftsmanship, this bamboo basket is perfect for storing a wealth of items. The rounded base features a beautiful herringbone pattern of woven bamboo pieces which have been coloured with a black varnish. The rim and handles of the basket have also been adorned with natural toned rope for a rustic and contrasting effect. Ideal for any living space, this basket's 46x35cm size makes it a versatile and stylish storage solution.
---
Coronavirus (COVID-19)
Libra's Warehouse remains open with deliveries available within five working days. Our office team are remote working and are contactable on the usual number; +44 (0)1223 895800
---
We aim to dispatch all standard orders within 3-5 working days. Additional options are available for next-day and Saturday deliveries and click and collect.
Deliveries to Republic of Ireland are dispatched within 15 days.
Minimum Orders & Delivery Charges
England, Scottish Lowlands & Wales:  Carriage Paid Orders are £500 and over, the minimum order value we can accept is £300.
Orders of less than £500 will incur carriage costs with a minimum of £50
Scottish Highlands & Scottish Islands: Minimum order is £800 and is carriage paid.
Northern Ireland: Minimum invoice value is £1000 and is carriage paid. Terms are DDP.
Republic of Ireland: Minimum invoice value is £1300 and is carriage paid. Terms are DDP.
Rest of Europe: Minimum order 1000€. Terms are ex-works. Delivery will be charged in addition at cost and will be added to your invoice.
Rest of World: Minimum order 1000€. Orders are FOB UK Port or you may organise for your carrier to collect from the Libra Warehouse, 339 Exning Road, Newmarket, Suffolk, CB8 0AT, England
By signing our terms you are agreeing to pay our quoted delivery charges. Libra must be notified if deliveries cannot be accepted on pallets. Business carriers travel alone and will need assistance in off loading. Deliveries to residential addresses are not possible
Returns
Damages or discrepancies must be reported in writing to our 'returns' help desk within 10 working days of receipt.
Credits or replacements can only be made once photographic evidence or the goods have been returned for inspection.
Customers must contact Libra and an RMA (return of merchandise authorisation number) must be obtained prior to returning goods
Libra will process all claims within 10 working days of collection.
It is the customer's responsibility to check delivery for damages & shortages and to mark the carrier POD accordingly.
Claims made after the 10 day of delivery date will not be considered.